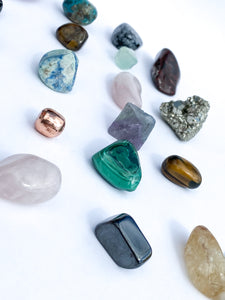 Mystery Box

What is more exciting than receiving a surprise box in the post? Especially when that box is filled with Reiki infused crystals with amazing, beautiful energy!

Sometimes picking crystals can get really overwhelming, confusing and intimidating, so why not let us do all the hard work for you? 
All crystals will be intuitively hand-picked by us and you will receive information cards with them, so you can identify which crystals have been chosen for you.
If there are any particular crystals you don't like working with or would prefer not to receive, send us an email and we will try our best to fulfil your request.